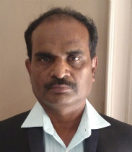 Nithin Exports was formed as a partnership firm in the year 2005 to establish the business in the export of various products as merchant export and Importer. In the early part of the year 2000, Export was considered as a very high potential business and it was proven fact that it is one of the main drivers of foreign exchange earning for India.
Nithin Exports understood the nuances of the business completely and has lend more than a decade in the line of supporting the export business both on the commission basis and also on sourcing for the local market, ultimately leading to export purposes.
Profile of the Firm
M/S Nithin Exports is a partnership firm started by Mr K N Satyanarayana who has renowned experience in the field of finance and operation of various industries and he has been on his own business of sourcing various products merchandise. Having born in Andhra Pradesh, completed his studies in Nuzvid, Andhra Prdesh, India and establised his business to start with as commission agent and rose upto the level of sourcing and supplying various material to various importers.
He has considerable experience in this field and created a very wide network and contacts to build this business to the next level. He is also having a very high desire and aspiration to achieve a good standard in the field of import and exports. To achieve this, he has travelled very widely in India and abroad to gain contacts and experience to meet the business goal.
Mr K.V.Nithin Satya who is 23 years old, son of Mr K N Satyanarayana who is a B.Tech (ECE) MBA by qualification has also associated with the business in the last one year. He is also in his internship with the business currently and getting groomed for associating himself with the business on the long run.
Business Turn-over during the Financial Year 2015 - 2016 : 7163930.00
Business Turn-over during the Financial Year 2016 - 2017 : 9458160.00
Business Turn-over during the Financial Year 2017 - 2018 : 18916320.00
Business Turn-over during the Financial Year 2018 - 2019 : 1192900750.00
Our reputed customers who are in this field for over a decade and the orders will be executed against Letter of Credit only. We therefore feel more secured in handling this trade and expand our business over a period of time.